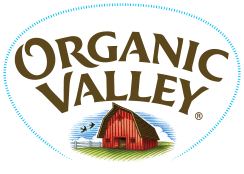 Free Download!
Key Benefits
"With the demand for healthful organic products on the rise, Organic Valley has experienced unprecedented growth. We needed a solution that would allow us to meet demand efficiently, while also allowing us to handle last minute changes with speed and flexibility. Prophesy ShipperTPL has allowed us to do just that."
- Barbara Melvin, Distribution Administrator
Largest Organic Farmers Cooperative, Organic Valley, Increases Growth with Prophesy
ORGANIC VALLEY
The Cooperative Regions of Organic Producer Pools (Organic Valley) is the largest organic farmer's cooperative in North America and the leading source of organic milk in the nation. With 1200 family-member farms, the cooperative markets fluid milk, cheeses, butter, and soy milk under the Organic Valley™ label and also sells citrus juices, produce, eggs, meats, and poultry. Based in LaFarge, Wisconsin, Organic Valley's retail products are sold at grocers, while its industrial ingredients are marketed to other organic food processors. The cooperative uses outside carriers to ship its products around the country. Until 2004, Organic Valley had been building its truckloads manually, relying on databases, spreadsheets and a number of disparate systems to handle outbound logistics. The cooperative had started developing complex shipping patterns and depended heavily on LTL and pooled shipments. To save both time and money, Organic Valley turned to Prophesy's ShipperTPL solution.
According to Barbara Melvin, Organic Valley's Distribution Administrator, Organic Valley selected ShipperTPL because of its functionality and its price. Today, the cooperative exports data from its ERP system into ShipperTPL, allowing ShipperTPL to quickly build efficient loads and routes. ShipperTPL also rates and selects carriers which ensures that Organic Valley is not overspending on its transportation requirements. With all the information in one system, Organic Valley has a quick view into its overall shipping costs as well as the ability to allocate costs down to the customer level. Organic Valley has an annual traffic spend in the "tens of millions of dollars," according to Nick Lichter, the Executive Director of Logistics. Without ShipperTPL, Nick estimated that he would need to increase his staffing levels by 300% to manually build loads. ShipperTPL has conservatively saved the cooperative more than 10% each year in its costs on 200 weekly truckloads.
Prophesy ShipperTPL is a powerful load building, route optimization and carrier rating solution. ShipperTPL provides customer chargeback capabilities as well as profitability analysis of your logistics operations. ShipperTPL integrates into Prophesy Total Transportation Solution (PTTS), a comprehensive Transportation Management System that combines dispatch, compliance, and logistics solutions in one centralized interface. "With the demand for healthful organic products on the rise, Organic Valley has experienced unprecedented growth." said Barbara. "We needed a solution that would allow us to meet demand efficiently, while also allowing us to handle last minute changes with speed and flexibility. Prophesy ShipperTPL has allowed us to do just that."
Get Instant Access to the Full Case Study