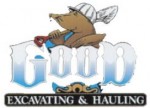 Free Download!
Key Benefits
"Prophesy OnDemand has saved us an incredible amount of time in our day to day operations and Prophesy TaxTally has helped us get payroll done quickly, and correctly, every time."
- Brenna Goshert, Director of Administration
Prophesy OnDemand Increases Productivity for Good Excavating and Hauling
Company
Good Excavating & Hauling, LLC. was founded in 1991 by John and Denise Good, solely as an excavating operation. Due to great success in the northern Indiana market, Good Excavating became an LLC in 2001 and only grew from there.
Opportunity
Good Excavating realized that it was beginning to outgrow a strictly paper-based system. The company had started to fall behind on record keeping and numbers tracking. "We need a solution that could keep up on top of all our numbers. We need to know every penny of every dollar that comes in and out of our business," explained Brenna. Good Excavating needed to ensure that they were generating the correct numbers and Brenna was spending hours of manual labor to do so.
Solution
Brenna and her father, John, took part in a live demonstration of the Prophesy OnDemand software, over the phone and Internet. Before long, they both agreed that Prophesy OnDemand was the right solution for their quickly growing company. "We didn't hesitate at all when it came time to subscribe to Prophesy OnDemand, especially after seeing the live demonstration. The software demonstration was great. Our account representative was very knowledgeable and explained the solution to us really well," stated Brenna.
Future
Looking to the future, Brenna says that Good Excavating & Hauling, LLC. has a lot of potential for growth. They will continue to be a strong, steadily growing company. The company anticipates to gain at least one truck per year, well into the future. The company is thankful that there is a large pool of customers to pick up work from, "The customers and the work are there; we're a company that's lucky enough to know how to manage operating costs while choosing jobs that make us the most successful; we look forward to continuing this for years to come!"
Get Instant Access to the Full Case Study