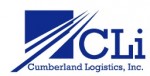 Free Download!
Key Benefits
"...Prophesy OnDemand is, without exception, the most feature rich TMS platform available in this price range. OnDemand has all the capabilities and features that we we're looking for at an affordable price which is why I see the system being our permanent TMS solution no matter how large we grow."
- Jeff Hart
Prophesy OnDemand Increases Productivity for Cumberland Logistics
The Company
Cumberland Logistics, Inc. is a brokerage operation that was founded in February of 2012 by, 27 year industry veteran, Jeff Hart. The company is located in Russell Springs, Kentucky and transports general commodities including, but not limited to; fencing materials, automotive supplies, paper products, and food.
The Search
Jeff was prompted to look for a new dispatch solution just under one year after the company's founding. Jeff had ambitious growth plans for Cumberland Logistics, and the program that they were using was simply not capable of growing with them or including the advanced functionality that they needed. Jeff stated, "Before searching for a new solution, we were using a stand-alone system with less flexibility than we hoped for. What we really needed was a web-based solution that would offer access from each of our remote offices."
Enter OnDemand
Implementation of the solution was a breeze for Cumberland Logistics. Ian McDougall set up the systems and registered Jeff and his crew with logins and account information on a Friday. Following this, Jeff input all of the company data that he wanted to carry over and the system was fully functional by the following Tuesday.
Results
Today, Cumberland Logistics is subscribed to a three user version of Prophesy OnDemand for Brokers. They also run Prophesy's Load Posting module as well as the seamlessly integrated QuickBooks® interface. "We are tickled pink to have more functionality through Prophesy's solutions. We love the programs that we run," Jeff said.
Get Instant Access to the Full Case Study