The Benefits of Cloud Server Hosting
by Evan Berk, Certus Technologies
---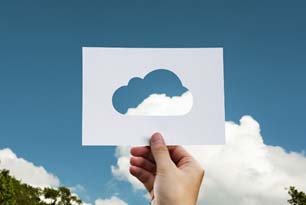 In my last article I wrote about Demystifying Cloud Computing. Here I want to focus on the specific benefits that cloud computing provides.
The growth in cloud hosting has been explosive, especially among small and mid-sized companies. Why? Here are the top 8 benefits that cloud server hosting provides:
Work From Anywhere
Whether you're at home, in a hotel, or even sitting on a train, as long as you have an internet connection, you can work. No need to frustrate yourself trying to log in and "take over" your office desktop. No need to install your business software (like Prophesy Dispatch or QuickBooks) on multiple devices. Your applications can be easily accessed through most any device, including tablets and even smart phones.
Flexibility & Scalability
Cloud hosting services provide the ideal environment for small businesses with a growing or fluctuating headcount. It's easy to scale up (or down!) as your headcount changes – without the need to add hardware, and without the need to purchase extra hardware capacity in advance. Instead, with cloud computing, you pay only for what you need and use.
Built-In Backup & Disaster Recovery
Most small businesses lack the required financial resources and expertise to implement an effective backup & disaster recovery plan. With cloud hosting, it's built-in! Data backup is automated and included. Both your data and the images of your servers are backed up daily. No more time wasted making sure the backup worked. No more juggling off-site backup copies. And no more worrying about your IT infrastructure.
Affordability
Cloud computing eliminates the high cost of server hardware and operating system software. No more capital expenditures! Instead, you pay-as-you-go, using a monthly subscription model that preserves your cash flow. With a fixed, predictable monthly cost, and without the need to continuously invest in server upgrades, repairs and maintenance, operating systems and software licenses, HVAC and electric, most companies enjoy significant cost savings.
Security
Highly secure, state-of-the-art firewall technology is used to prevent unauthorized access to your systems, and a secure VPN "tunnel" is automatically created between your local computers and the data center, ensuring the privacy of the information being transmitted. Cloud computing also means no more storing of data on easily lost or stolen devices, like laptop computers. Because your encrypted data is stored in the cloud, you can access it no matter what happens to your local machine.
Resiliency & Downtime
Most small businesses cannot afford an on-premise, high-availability network architecture. But cloud computing providers can. To start with, physical servers are configured in clusters, ensuring that, should any physical server suffer a failure, a "hot spare" is waiting to seamlessly take over the load. Each additional potential point of failure, from switches to hard drives, from firewalls to power supplies, is designed with a redundant backup that will take over should a failure occur. Add in extensive power and internet backup, and with cloud computing, your servers will be up and running even in the event of a widespread outage. Imagine… no more server downtime.
Monitoring & Management
Purpose-built data centers are staffed around the clock, 365 days a year. Virtually every aspect of the network is monitored, ensuring that your cloud servers are available to serve your business. And the cloud hosting provider takes full responsibility for ongoing patching, upgrading and overall management of your servers.
Technical Support
Server support is typically included with your monthly hosting fee. No more paying an "IT guy" to configure, monitor, manage and then provide support for your on-premise server.
For most small and mid-sized businesses, cloud computing provides a large ROI, from both a productivity and financial standpoint. Need help assessing this? Call me. I'll be glad to help.
---
About The Author

Evan Berk is Managing Partner at Certus Technologies, an IT Managed and Cloud Services firm that specializes in helping Prophesy Dispatch users to operate their software from the cloud and dramatically improve their productivity.
Evan is passionate about simplifying and demystifying complex Information Technology systems and believes that the best IT systems should make our lives easier and more productive, both in the workplace and at home. He can be contacted at EBerk@CertusTechnologies.com or at 973-944-5000.